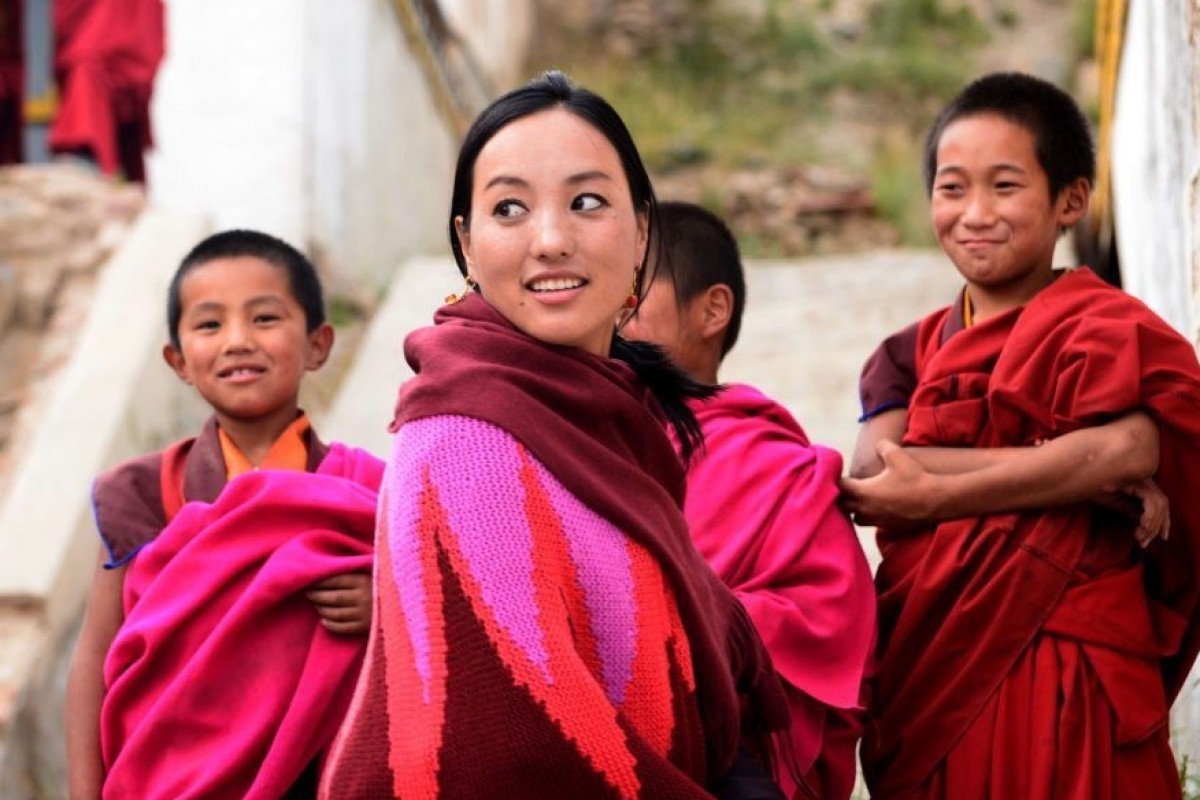 As non-luxury gets evermore committed to sustainability – you will have seen Zara's recent "100 per cent" pledge plastered over the news last week – the suggestion of luxury and sustainability in China continues to build.
In the last few years, the conversation about sustainability and luxury – particularly in fashion – has been not only nothing new, it was in danger of becoming a parody of itself.
For all luxury brands, the right question might not be if they need a China-specific sustainability plan, but how quickly they can create one that's holistic, trustworthy and inspiring
Do luxury Chinese consumers want sustainability? Of course. Do luxury brands and industry leaders talk about sustainability? At length. Entire panel discussions have been held on the subject, talking about what should be done and about how we must care for the planet. And then the talk ends.
Agreeing via panel discussions that we all need to save Mother Earth made us wonder if the event would end with the linking of arms and singing Heal the Worldtogether. Aside the "highlighting of issues" and hand-wringing platitudes, what is really being done to commit to the promises made? Where can brands learn more from and are they willing to see sustainability as more than just a target to be met?
9 luxurious sustainable swimwear brands that look great and save the world
The new wave of luxury consumers see sustainability as a core objective
Chinese consumer interest in all things sustainable is no assumption – in the 2018 report on Chinese travellers, "Next-Gen Luxury Leaders: Affluent Chinese Families", presented by ILTM China and The Luxury Conversation, more than 71 per cent of survey respondents said that a hotel's sustainability offering was a top factor in their decision-making process. As for the healthy side of what sustainability can mean, 75 per cent of respondents chose "organic food" as very important in relation to a resort's offering, with "education on wellness" being a very important selection in terms of what they expect their children to experience at a Kids Club.
On the lifestyle sharing platform Red Book, sustainability is a popular theme. The hashtag roughly meaning "shopping lasts bag after bag" (in Chinese it also rhymes with "shopping lasts generation after generation", since "bag" and "generation" have the same sound) generated over 6,000 user posts. Lifestyle blogger @Ritatawang and @Irene …, inspired by the Scandinavian running movement "plogging" that combines jogging with picking up litter, documented a day of plogging under the hashtag meaning "running while picking up trash" that reached around 250,000 views.
In simple terms, it only takes a quick flick through our WeChat Moments feed to see Earth-consciousness, care for nature and hatred for plastic echoed by Chinese "consumers"/people on a daily basis. Just as anywhere in the world, knowledge of humankind's impact on the Earth and a drastic need for change is a strong issue in Chinese society.
Differing values by sector
Many categories of luxury are well in tune with these preferences, keen to present their sustainable credentials whenever possible.
Travel brands are fortunate insofar as there are a variety of avenues to go down, sustainability-wise. Yet, as revealed in the recent insight report produced by Reuter: Intelligence in partnership with ILTM APAC – they must go further than simply "no plastic".
6 Australian lodges that celebrate sustainable luxury
Many countries are committing to e-powered cars in the next decade, and China is no different. In the sector, Porsche are notable for not resting on e-powered laurels and promoting a spectrum of sustainable actions, such as CO2 emissions from manufacturing down 75 per cent from 2014 to 2018.
Many countries are committing to e-powered cars in the next decade, and China is no different
In beauty, Estée Lauder Companies are an example of a commitment to environmental sustainability through a raft of initiatives, while as recently reported in the latest LuxePulse Beauty by Reuter: Intelligence, La Mer and Tencent QQ partnered on a clean-up programme to help save the oceans. Scanning a QR code and uploading a picture of a plastic object counts toward the La Mer ocean clean-up campaign. Reportedly 4,944,197 people joined the programme, and La Mer promised to clean up 1,500kg worth of plastic from the ocean.
Non-luxury says sustainability louder
In fashion, it's non-luxury brands and smaller ones such as Shokay that have been establishing a strong footprint in sustainability.
H&M, for example, has been pushing its "H&M Conscious" line in the Chinese market for more than a decade. Today, the brand's official WeChat account features a sustainability-themed mini programme that includes textile recycling tips and workshops. Despite the inherent "fast consumption" value that a fast fashion brand like H&M suggests, its sustainability communication has become popular in China, thanks to its clarity and consistency.
Dutch mass-market apparel brand C&A has also embedded sustainability in its China communications. More than a simple "sustainability is good" marketing campaign, C&A showed something more concrete by explaining every step of its product journey.
From buying more sustainable materials at the beginning of the production pipeline, to sharing its suppliers with the consumers, to investing in sustainability initiatives in Chinese territories, the brand has at least shown that sustainability is more than putting a green tag on a finished garment. Just as James Michael Dubow, CEO of C&A China, once told Chinese media SocialBeta during an interview, "From the moment the product is born to the moment it is delivered to the consumer, every step counts".
However, sustainability alone isn't one big green tick that will sate Chinese consumers' eco needs. As Roth Martin, co-founder of the sustainable shoe brand Rothy's, told the Business of Fashion, "Only a small set will [buy shoes because they're sustainable]. If you don't look good, you've got nothing."
Did Denim Unspun get us some great custom-fit jeans?
Of course, sustainability is only appealing when it combines well with other factors – and in China, to connect with today's proud Chinese consumers, brands not only need to act on sustainability, but do so with a China-specific narrative.
Brands that are acting on a China-specific story
Kering, Chinese cashmere heritage brand Erdos Group, and Swarovski are among the brand leaders that have developed a China-specific, "story doing" strategy to combine high fashion with high ideals.
In 2016, Kering launched the EP&L (Environmental Profit & Loss) app as a corporate initiative worldwide to call for consumption impact awareness. In China, instead of promoting the same app, Kering developed an EP&L WeChat mini programme for Chinese users to measure the environmental impact and learn the "hidden" cost of their purchase, all in their digital comfort zone.
In 2018, Kering partnered with the global innovation platform Plug and Play to launch the Kering Sustainable Innovation Award to identify sustainable luxury innovation in China. To follow up on all these corporate initiatives, Kering's WeChat official account often publishes sustainability-themed articles titled "Made-in-Green, China-specific" to communicate their long-term branding vision.
Erdos Group, a domestic conglomerate known for its cashmere products, is a strong player in sustainable luxury among Chinese brands. The brand's manifesto, "Erdos Way", lists their ethical conduct in producing apparel, which serves as a progressive example for brands to align with the ever-growing green narrative.
Despite the fact that China is still at its height of full-blown consumerism, both the country's rapid societal transformation and consumer evolution indicate that if consumer change happens, it happens fast
The "Erdos Way" goes beyond any cliché of "good for the Earth" by addressing also the human aspect of sustainable fashion, which includes paying workers fairly and building healthy cycles between sheep, grasslands, and shepherds. In March 2019, the brand launched a video campaign, "Sustainable Cashmere How-to", online to educate Chinese consumers about the start, finish, and recycling of a sustainable cashmere product. Offline, the brand offers recycling and apparel repair services in its stores.
Swarovski made a China-specific stride in its sustainability initiative by creating a local programme that connects with its global water-themed narrative. The brand's flagship programme, Swarovski Water School, started its China chapter in 2008 by building educational projects along the Yangtze River. As water is the base of the brand's crystal jewellery business, the theme of water continues to run throughout Swarovski's Corporate Social Responsibility stories worldwide.
How eco-sustainable tourism can protect the planet
Tomorrow's luxury is the hope for the future
Despite the fact that China is still at its height of full-blown consumerism, both the country's rapid societal transformation and consumer evolution indicate that if consumer change happens, it happens fast.
A greener tomorrow may come sooner than expected. A 2018 report from Mintel found that 58 per cent of Chinese consumers were willing to pay more for ethically produced fashion products. A 2019 Alibaba consumer report showed that more Chinese consumers have opted for the "no tableware needed" option on food-ordering app Ele.me and "no plastic bags" option in supermarket chain Hema.
There is more hope for the future – sustainable fashion design competitions, sustainable awards and online classes are all pointing in the right direction. It's safe to say that we are moving beyond "the discussion is being had".
Dolce & Gabbana becomes first luxe fashion house to offer larger sizes
All such efforts may keep promises and appearances of sustainability ticking over – but for how long will this suffice? Burberry rightly faced a backlash after not only burning clothes but claiming that the "energy was captured", so it was in fact positive for the environment. This frankly ridiculous claim was followed up by a shift in action and new sustainable initiatives, presumably because as the CEO of Burberry explained, "sustainability is a significant element of the brand's ethos, which is why they're implementing the changes". What a coincidence that they realised that just after burning the stock, and not before inflaming both actual products and consumer ire.
 Luxury brands are savvy on B2B corporate communications and few of us are going to chase them up on claims. But as the luxury consumer scales tip past a balance of what they want versus how they feel about it, luxury brands may not only need to talk more corporately but act more believably to satisfy their customers' intensifying interest in sustainability.
 For all luxury brands, the right question might not be whether they need a China-specific sustainability plan, but how quickly they can create one that's holistic, trustworthy and inspiring.
["source=scmp"]